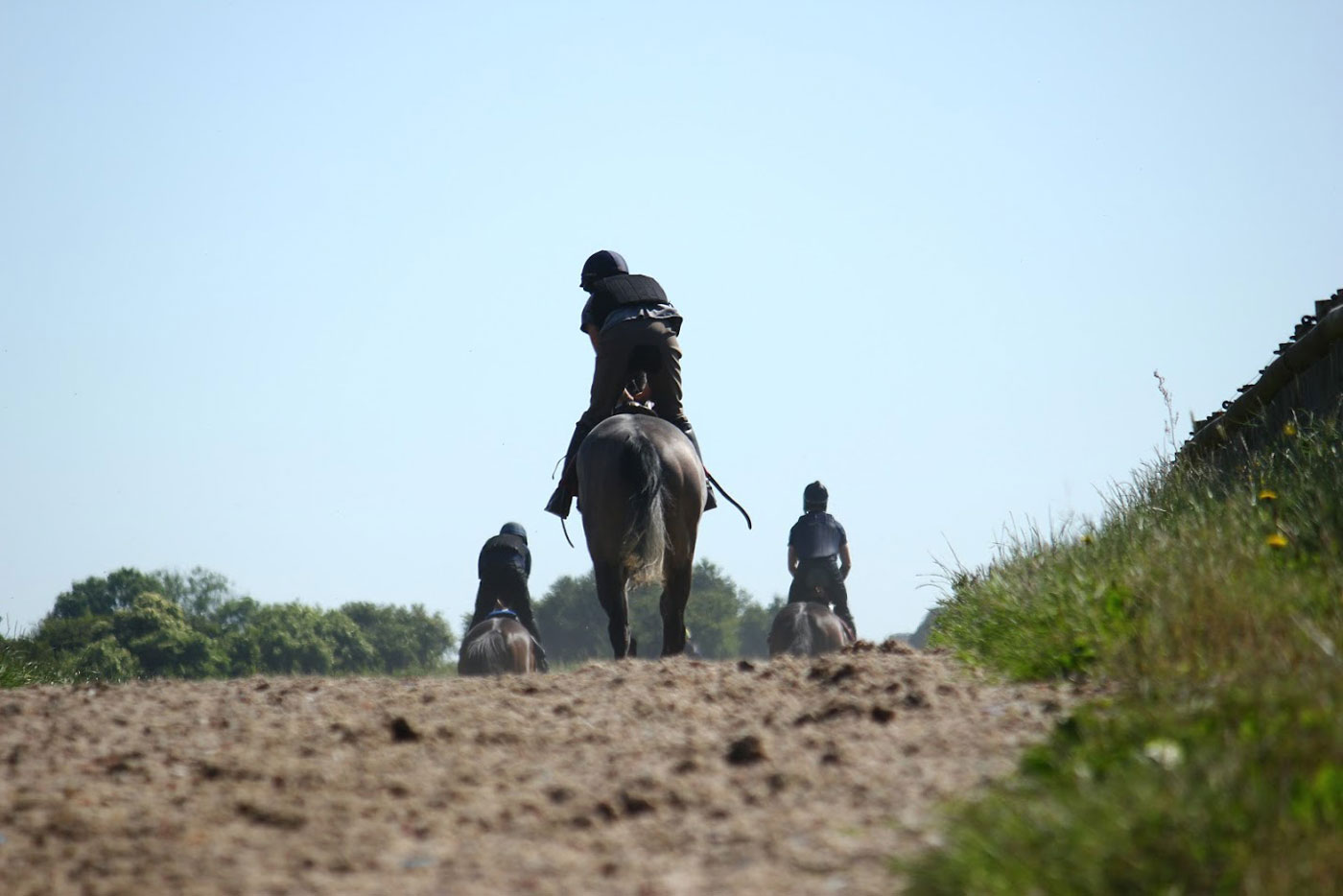 Five Furlong Uphill Gallop
Rising 62 metres from start to finish, our carpet-surfaced gallop plays an integral part in building both fitness and stamina and is used between three and six days a week, depending on the individual horse.
Deep Sand Circular Gallop
Fully-railed and with a deep sand surface, the circular gallop has proved to be an invaluable tool, both for teaching the young horses in a controlled space and for providing the more experienced ones with a different challenge. French-style hurdles and tyres are wheeled onto the gallop and the horses really enjoy schooling here throughout the year.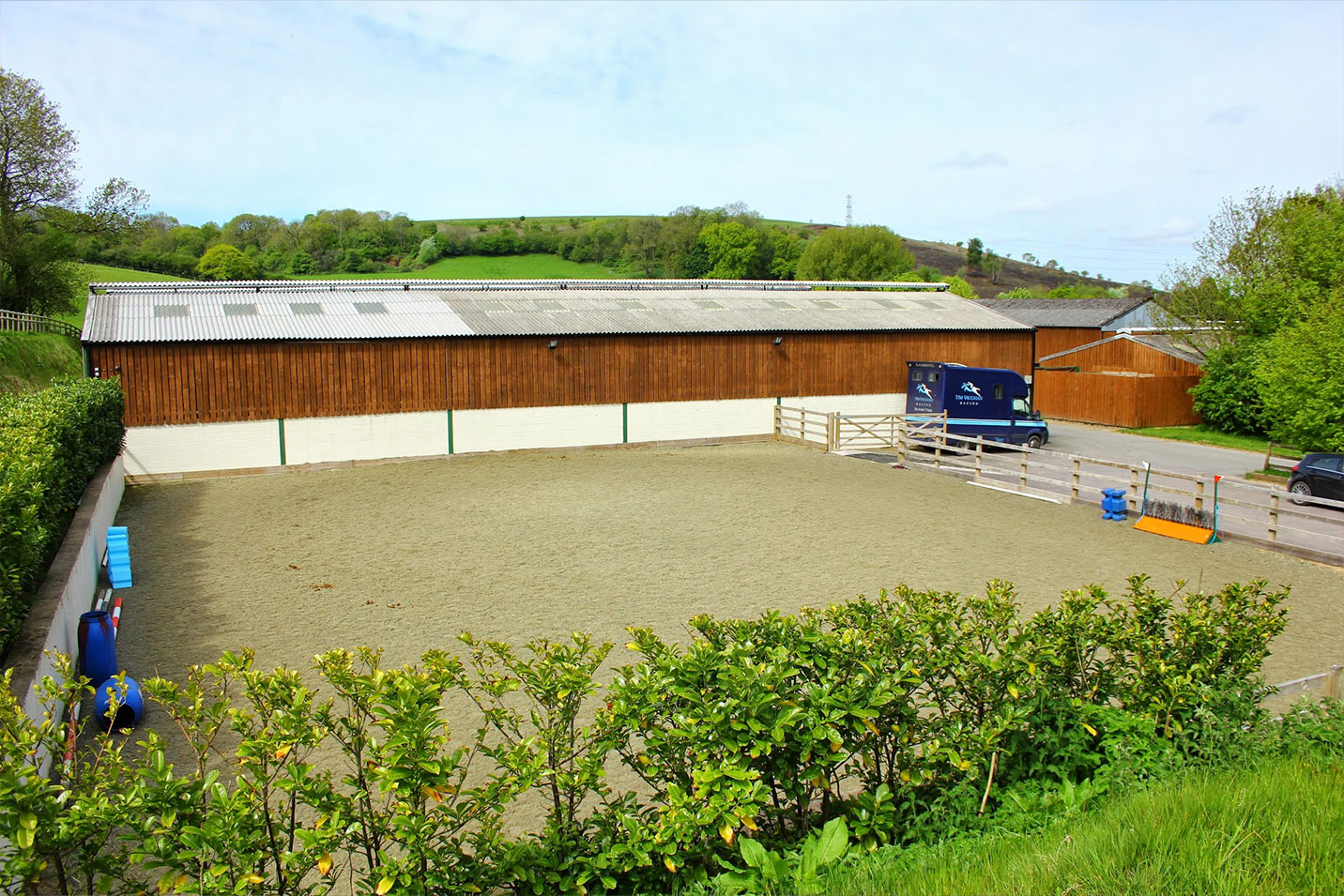 Laid with an All-Weather 'Martin Collins' surface and fully-railed, this facility is used during the breaking-in process for our young store horses. The manege is very important both in the breaking and early stages of training of the youngsters during their first months in the yard.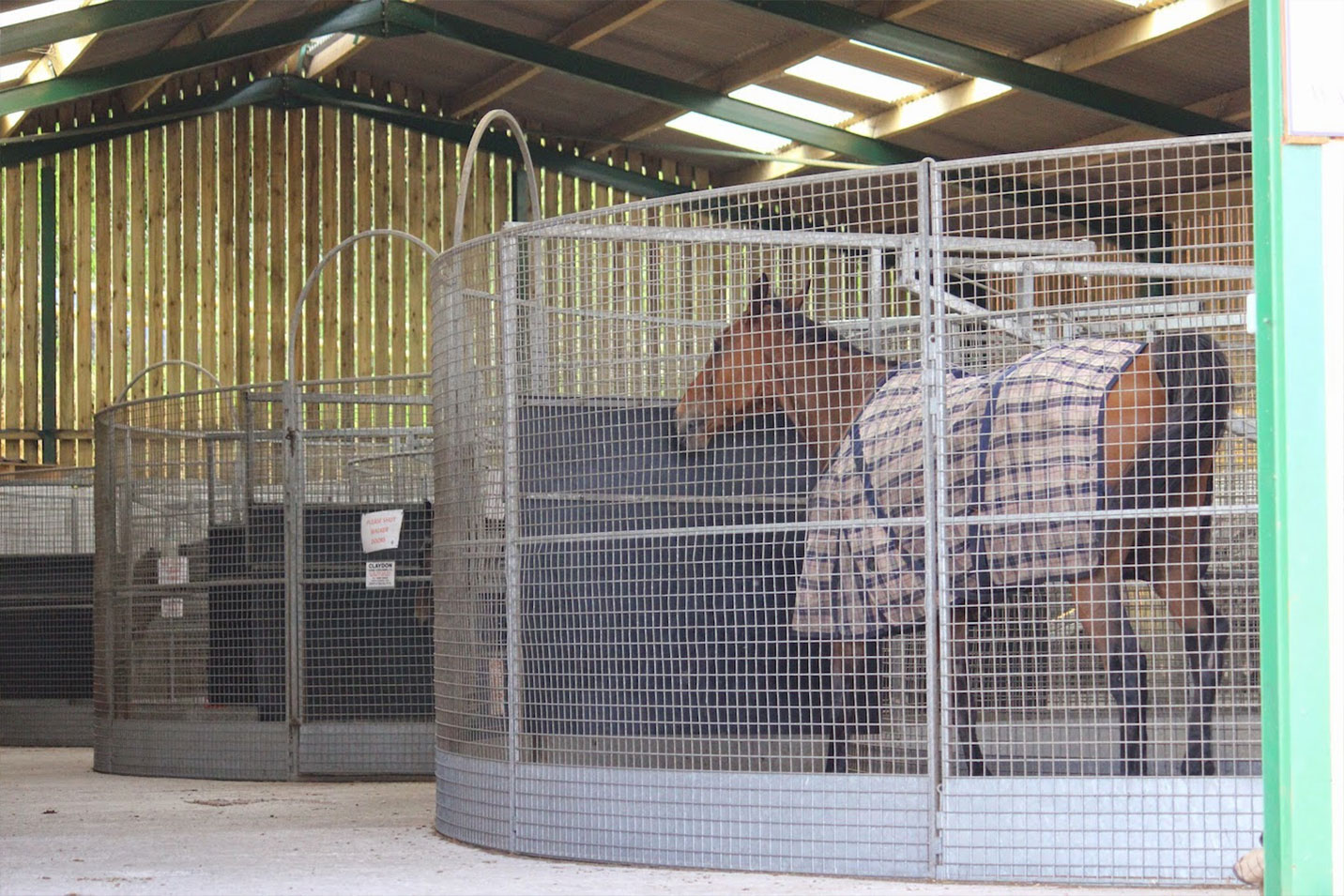 All located in an indoor but airy environment, these walkers are used both pre-exercise and post-exercise when horses are in training.  They are also very useful for horses recovering from a setback, allowing light exercise without any weight on their backs.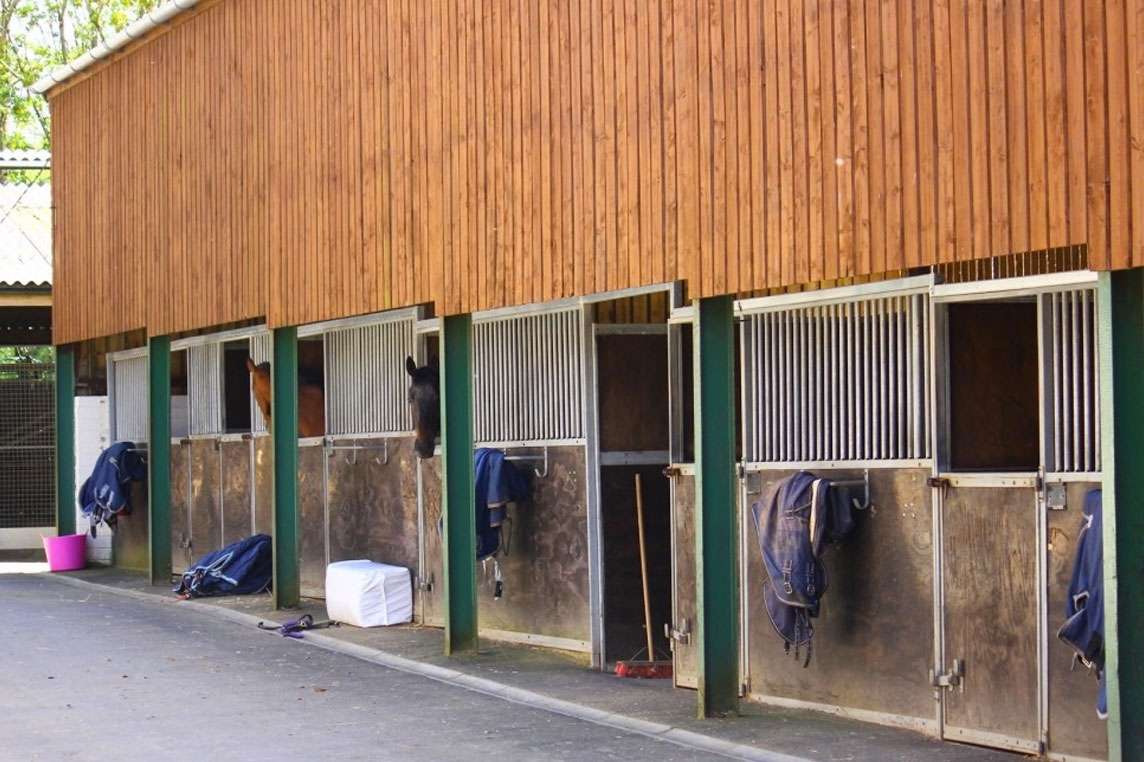 Our American-style barns provide excellent air circulation and ventilation, as well as plenty of light and large, airy boxes, allowing the horses to relax and enjoy their surroundings. Each stable has automatic drinking facilities, whilst the whole yard is monitored by a state of the art CCTV system coupled with an electric gate entry and exit system for security.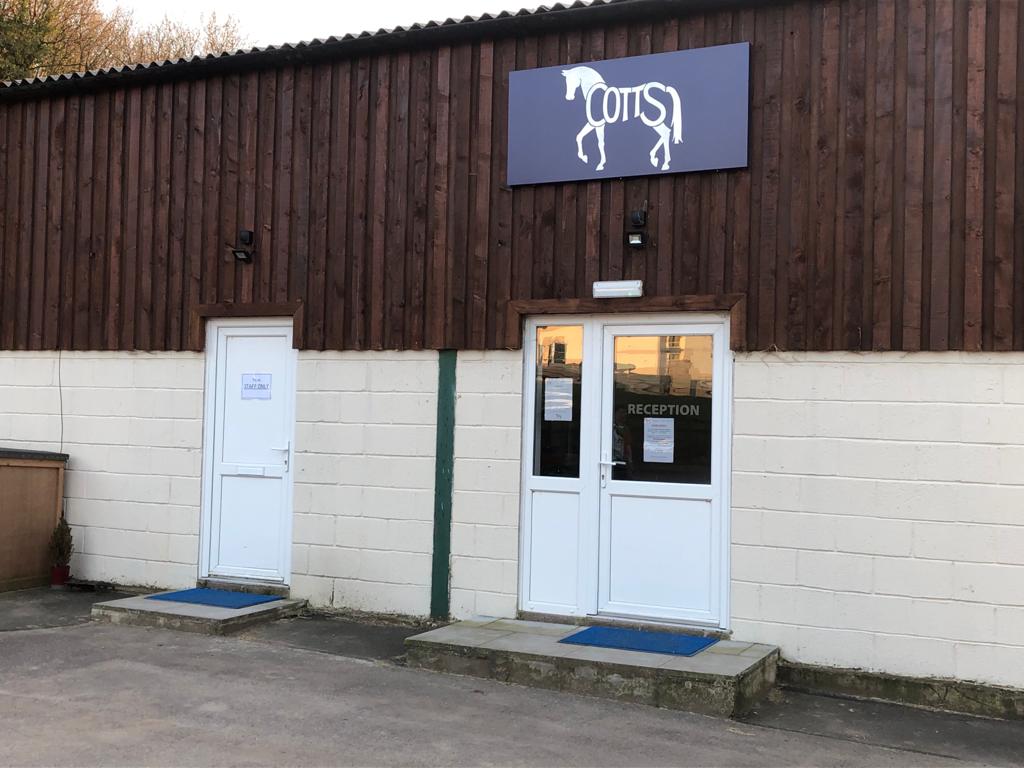 On-site Veterinary practice
Cotts Farm Equine Vets have an on-site practice at Pant Wilkin Stables.  The welfare of the horses in our care is paramount and attention to detail with these athletes is key, so the presence of a top-class veterinary practice at the yard is of huge benefit to all. Keeping our horses healthy ensures they are given every chance to fulfil their potential on the racecourse.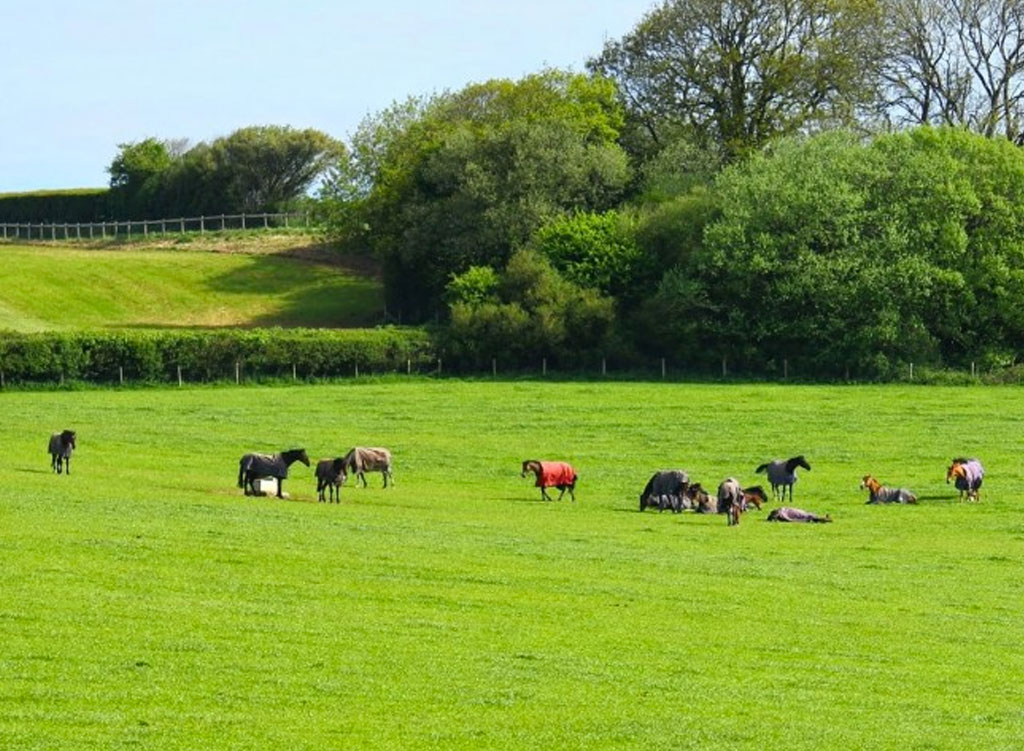 All our paddocks are fully post and railed, with access to fresh drinking water, whilst the free-draining soil provides for excellent grass growth and nutritional content essential for horses out at rest.  We also have three turnout pens, which are used both for recent runners and on a regular basis post-exercise, as changes to daily routine can have a very positive effect on a horse's wellbeing.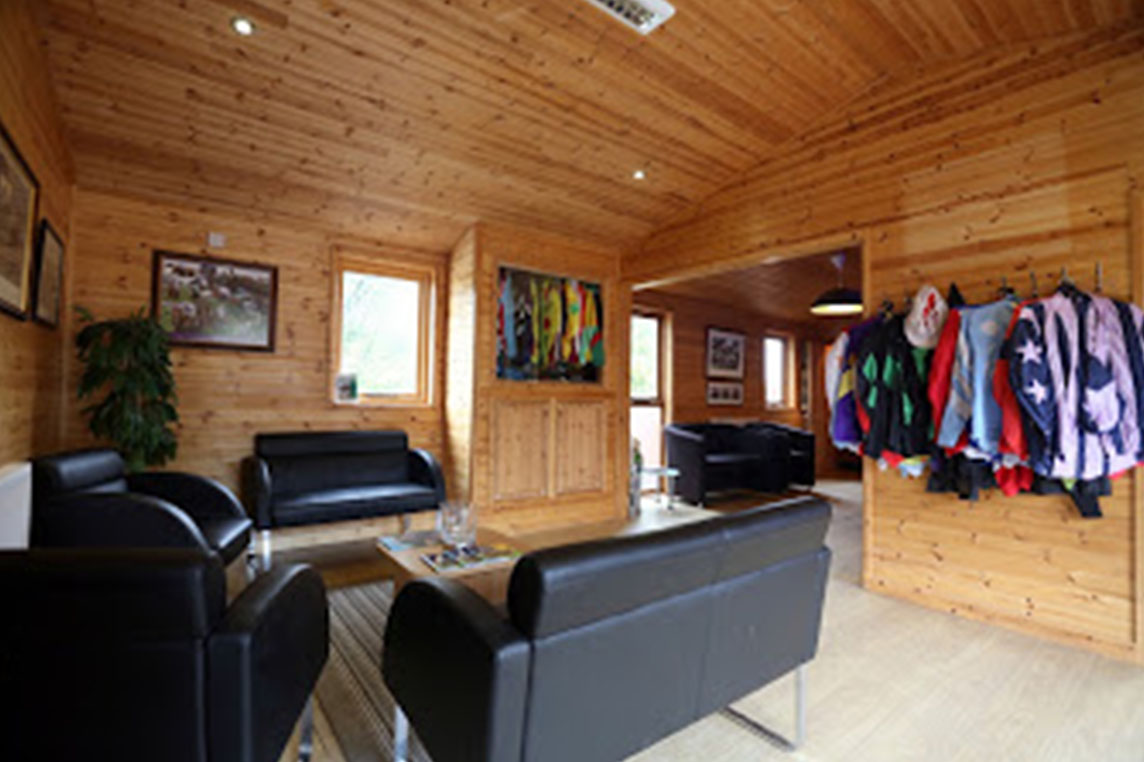 The Owners Room is an area for all visiting owners to the yard to come, enjoy a drink, talk all things racing and hatch plans for future success on the racecourse! With both racing channels on the big screen, owners can watch some of our recent winners before heading to the gallops to see the horses in action.